Programs, Activities and Events
Programs & Activities
Here at Marian Estates our goal is to offer the most active, fun lifestyle to our retired residents all within steps from their home. We value each person's individual interests in activities and that plays a huge role in our regularly scheduled activities we offer. From fitness classes weekly, to poker tournaments, bingo, and even quilting groups; Marian Estates Independent Living has something to offer everyone.
Each month the activities director will take time out to personally celebrate each resident in a special way, and as a group will celebrate birthdays for the month with a special birthday party. Monthly celebrations for birthdays, holidays, and special events are also a part of our mission to cater to an active fun lifestyle for those 55 and older. Our assisted living communities also offer activities and events catered specifically to the residents individual needs and capabilities.
Different programs partnered with Marian Estates include local physicians clinics, hospitals, and home health care providers. The teams at Marian Estates Independent Living also offer transportation services for our residents to and from appointments locally as well as in to Salem. Not only do we offer transportation to and from appointments, but we also make monthly casino trips, planned beach days, day trips to Portland for shopping and dining, and much more!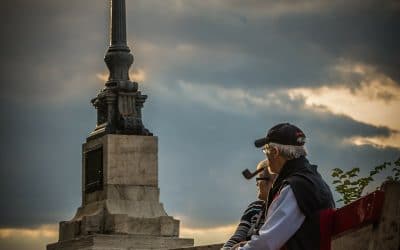 Aug 24, 2021
"Later Life"                                                                                 August 22, 2021 YOU'VE GOT SOME 'SPAINING TO DO By Richard Leppig Truth be told, since entering "Later Life", I have become something of a constant, if not frequent,...
read more
Marian Estates Retirement Community
590 SE Conifer Circle
Sublimity, Oregon 97385
Independent Living-503-902-6890